Each business must have a strong ecosystem in order to bring profit to the owners. Start-ups are those small businesses that are trying to implement a model of business and to introduce a new idea of business on the market. Even if start-ups are representing small businesses, they need a strong ecosystem that is provided by "actors" that will be presented briefly in the next paragraphs.
Funding start-ups
Maybe one of the most important "actors" in a start-up development is represented by the funding organizations. There are several ways to fund a start-up. The best known funding opportunities include options such as firms that provide venture capital or individual investors that will receive amounts of money from the business profit. Other options to fund your start-up include factoring, meaning here that a business sells some benefits to a third party that is called factor. Here are some of the most used funding options for a start-up. This "actor" may be named as "investors".
What a start-up is trying to sell?
Every business is focused on a certain product or service. A start-up is mostly focused to sell high technology and inventions. The most important "actor" for a start-up business is represented by the idea or the invention that will be promoted. This idea or invention will be sold to clients and it should bring profit and a rapid growth of the business. This main "actor" of the start-up ecosystem may include entrepreneurs, mentors, advisors, team colleagues or research organizations. All these entities that we have been mentioned before may come with a new idea for a start-up or may support an idea to be more attractive for clients or for big companies.
Start-ups businesses and research
Because start-ups are closely related to innovations and technology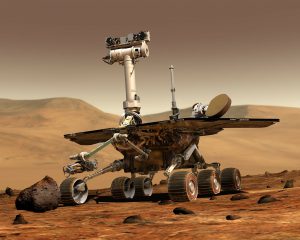 development, start-ups businesses are very strong related to research. Due to this, research organizations and universities are important partners for start-ups businesses. There are many situations when the ideas that come to life through a start-up business appear during the student life. Research environment is an excellent environment for new ideas and innovations. Because research generates these important elements for a start-up business, we may say that the "actor" that acts like the laboratory for start-ups is represented by "research environment".
Start-ups and big companies
As we said before, a start-up business is a small business that is trying to implement a new idea using a business model. In the business environment, the strongest actors are represented by big companies. Of course, a start-up has to relate with these big companies. Some of these big companies are funding some start-ups in order to have parts of the ownership for those start-ups, but there are also some big companies that are buying the entire start-up business if these big companies consider that the idea that is implemented with the start-up is very valuable.
The start-up ecosystem involves many "actors" such as entrepreneurs, investors, researchers, mentors, universities, other start-ups and big companies. All of them are acting to create a successful start-up or a less successful one.